Lenoir's Creek Devon Herd Sires
Setting the Standards Lakota Guardsman F142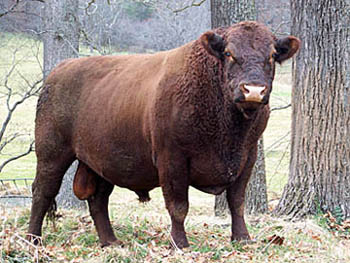 Lakota Guardsman F142 was born in 1999. We bought him 2001; he was an outstanding bull for our herd. Unfortunately, F142 (AKA Big Boy) is no longer with us, but lived a great life to an old age, here on the farm. We have many females here on the farm that are sired by him. His offspring can be found all over the USA.
---
Lenoir's Creek Bubba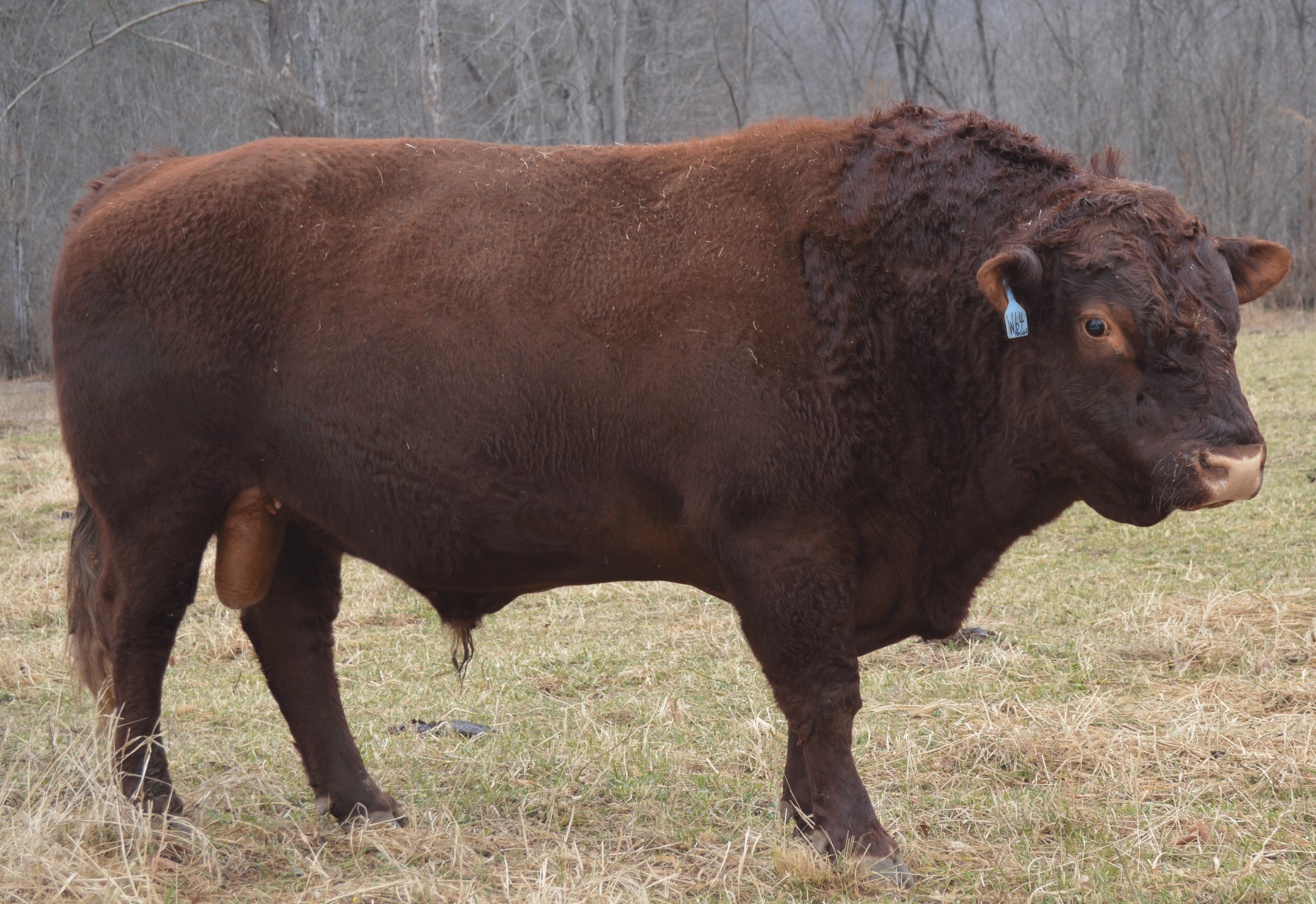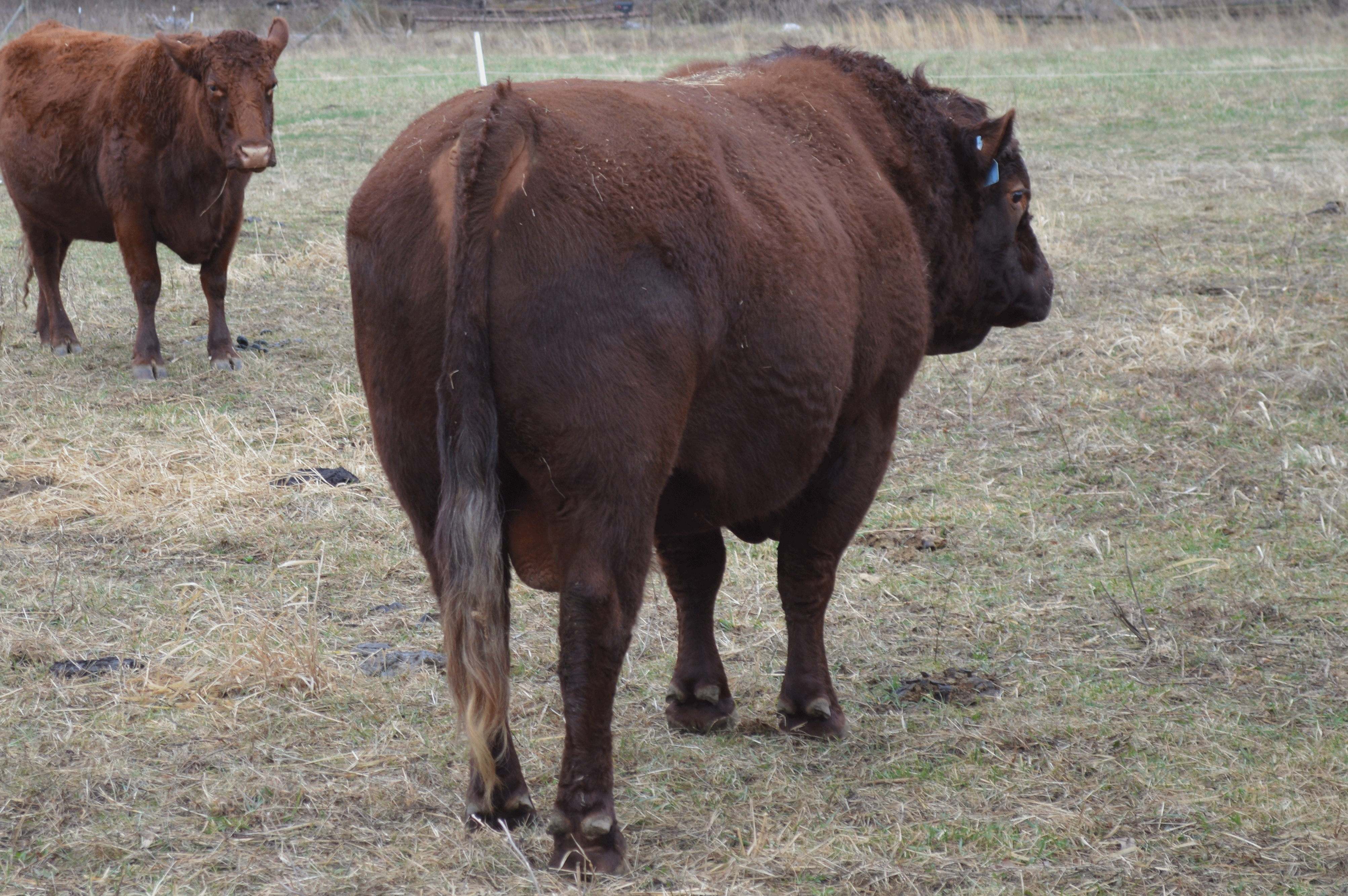 Bubba is an (AI) son out of Lakota's Buckeye P60 (P22126). His Dam is CRT Lenoir Glorious Ruby, known as L64 (P39343). He is a polled bull. He is thick from neck to rump. In our opinion a magnificent Devon bull. He is proving to be a great addition to our herd.
---
CRT Lenoir's Red Sunset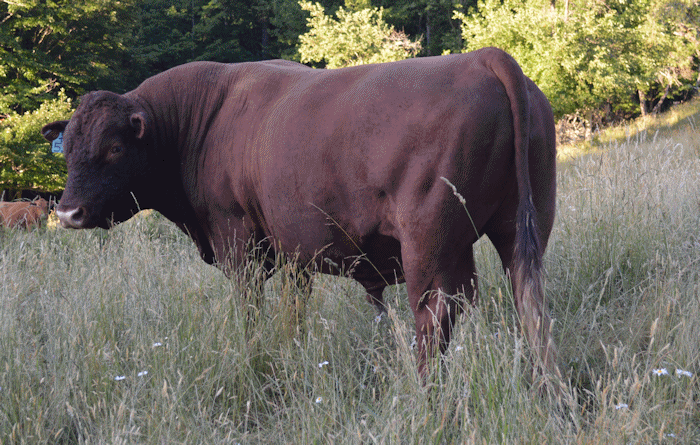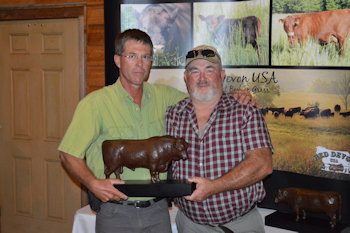 2015 Red Devon USA Champion Bull
After 6 and 1/2 years of development by Scott Paquin, of Firefly Devons, Lenoir's Red Sunset is returning to the home of his birth. In November of 2015, Charlie & Martha Trantham welcomed the 2015 RDUSA Grand Champion Bull back to their farm. This polled bull is the progeny of Lakota Joe M76 (P22131) and Lenoir's Creek Maid (P39342) known as L51. At 7 and 1/2 years, he weighed 2070 lbs. on a frame score of 3.75. Red Sunset has an impressive carcass thickness through his entire length and passes this on to his calves. We foresee similar results with the Lenoir's Creek herd. His calves will be in demand. Those who are interested should stay in touch with us.